Posted: 9:33 am Tuesday, January 16th, 2018
By Staff
Once upon a time, the world was blessed with the greatest band of brothers that ever lived: The Jonas Brothers. With that, we got three charismatic, talented, and extremely attractive young men.
However, one stood out from the rest, and we all know who that one was. It was none other than the youngest in the band, and the whole reason the band got started in the first place, and that is Nicholas Jonas. Nick was (and still is) the best looking and most talented among him and his brothers.
He's just the best, in more ways than one. You know I'm right. We're also getting married one day. No, he still doesn't know it, but he will soon. Everything he does makes us swoon, but what are the top moments that our hearts skipped a beat watching this beautiful boy do what he does best?
---
1. Basically, Whenever He Sings!
It's like the voice of an angel, and we can't help but listen!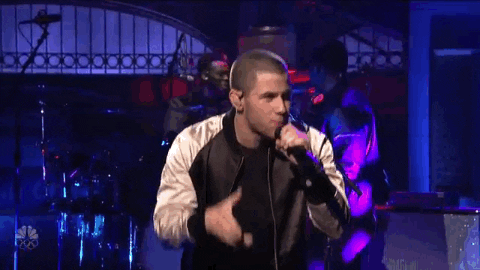 ---
2. When He First Came On To The Music Scene!
He was a solo artist first! He recorded a gospel album AND he was on Broadway in "Les Miserables". Just look at how precious he was!
---
3. When He Gets Emotional At Concerts!
When Nick wrote "A Little Bit Longer",  a song about his battle with diabetes, every concert he would perform the song with such emotion! He also had a little speech about never giving up mixed in. All you ever wanted to do was run up on stage and hug him. (Okay, maybe not just on THAT song.)
---
4. When He Founded "Beyond Type 1" To Fight Against Diabetes!
In 2015, Nick founded Beyond Type 1, an organization to educate the public of what diabetes is and what it is like to live with it, as well as provide resources for those diagnosed with the disease. 100% of every dollar raised by the organization goes to educate, advocate and cure Type 1 Diabetes.
---
5. His Role In The "Burnin' Up" Video!
Bond. Nicholas Bond. Swoon.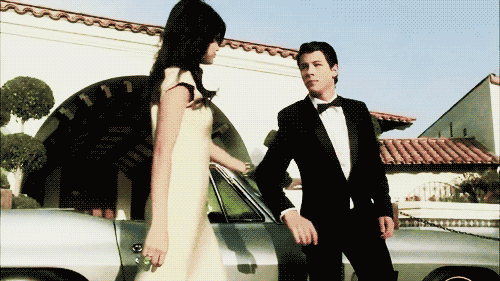 ---
6. His song in "Camp Rock 2"!
Although it is a known fact that "Camp Rock" is FAR superior to "Camp Rock 2", his song "Introducing Me" was so adorable, and we all wished he was really singing it to us.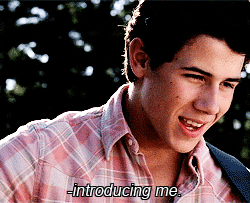 ---
7. His "Chains" Music Video!
It was the beginning of the "sexy" Nick Jonas transition and we were all in for it!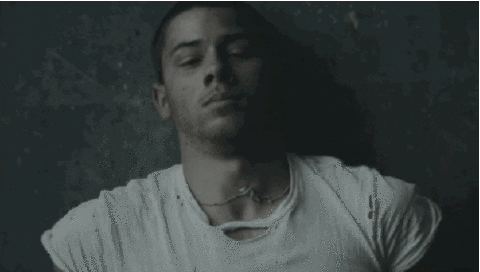 ---
8. When He Stars In Major Films Like "Jumanji: Welcome To The Jungle"!
Who else saw this movie specifically for him? I know I'm not the only one.
---
9. When He Pushed Boundaries On TV!
Speaking of film/TV projects, he also pushed some boundaries in projects like the film "Goat" and the television show "Kingdom". These were extremely mature roles, and we loved every second of it. Our boy is growing up.
---

10. His Role On "Scream Queens" (Even Though It Was Cut WAY Too Short!)
AND he was a bad boy. Even better, and even more of a reason to have kept him around longer!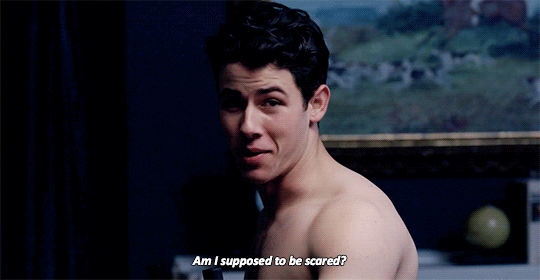 ---
11. His Calvin Klein Photo Shoot!
'Nuff said.
---
12. His Men's Fitness Photo Shoot!
It speaks for itself!
---
13. Anytime his shirt is off!
A shirtless Nick Jonas is the best type of Nick Jonas!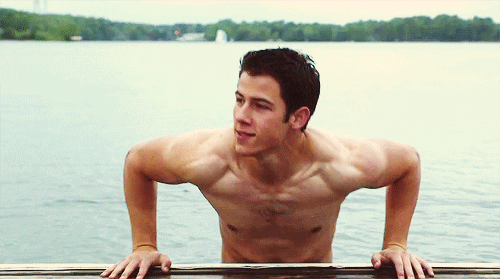 ---
14. His Relationship With His Nieces!
The love is SO real and you can just see how much of a proud uncle he is.
---
15. He Was A Broadway Star!
I previously mentioned his role in "Les Miserables" when he was younger, but he was also the starring role in "How To Succeed In Business Without Really Trying" and returned to "Les Miserables" when he was older!
---
16. He Is An Ally Of The LGBT Community!
Nick has been very outspoken of his support for the LGBT community, and in my book that makes him an even better human being.
---
17. His Performance At The 2017 American Music Awards!
It was perfection in every way!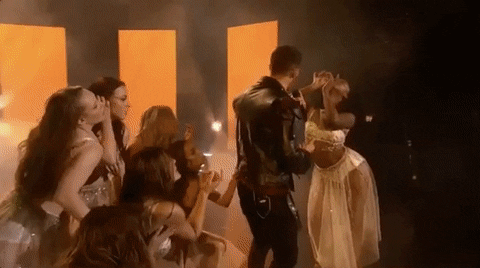 ---
18. He's A Huge New York Yankees Fan!
Growing up in Northern New Jersey, Nick and his brothers all grew up around the New York sports scene. Can he get any more perfect?
---
19. He's Got A Great Fashion Sense!
A leather jacket and aviators have never looked so good!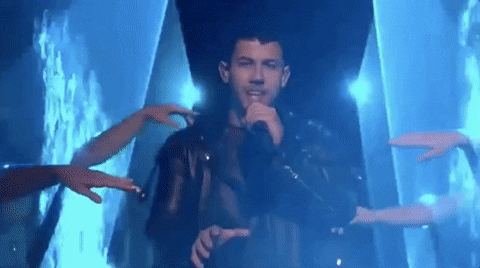 ---
20. He Is Nick Jonas. That's All.
Need I say more?