Posted: 11:53 am Saturday, January 27th, 2018
By taylormilano
2007-2013 was such a great time. It was the time of the Jonas Brothers. Easily the greatest band to ever bless our lives (you can quote me on that one). We were given phenomenal hits like "When You Look Me In The Eyes" and "Burnin' Up", but good things never seem to last, do they?
In 2013, just before their brand new tour, our beloved brothers decided to call it quits as a band. They claim the reason was because they "want to be brothers first". How selfish, right? But fear not! It seems there may be a glimmer of hope for us passionate JoBro fans. The official Jonas Brothers Instagram page has been reactivated and people are freaking out. Could this be the spark of a reunion waiting to happen? Not like we need any reason to have this band of brothers come back into our lives, but here are the top 15 reasons why The Jonas Brothers should in fact, get back together.
We need more of those live-chat sessions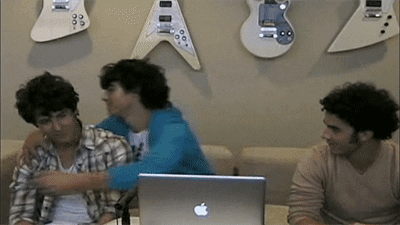 I don't know about you but I LIVED for these. There was a slim to none chance they were actually going to answer your question (although I swear Kevin answered mine once), but seeing them live made you feel like they were only talking to you.
2. So they can bring back the Road Dogs
True fans know exactly what the Road Dogs were. It was their baseball team, which meant we got to see them in baseball pants. Perfection.
  3. Concerts, concerts, and MORE concerts
The Look Me In The Eyes Tour, The Burnin' Up Tour, The World Tour…ugh come on boys we need more!!
  4. Nick and Joe's dance moves give us life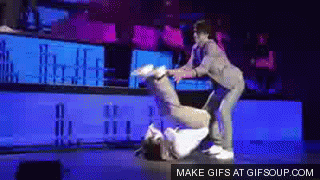 You knew once "Goodnight and Goodbye" was being played that you were in for a treat.
   5. The Nick Jonas Show
This show needs more episodes and it needs them NOW. It made no sense and Joe was the only guest on its short lived run (and he always seemed to have anger problems) but nonetheless it was amazing and we need it back.
   6. Their YouTube channel in general
"Oh have the tables have turned". Legendary.
   7. "Camp Rock 3" could be a possibility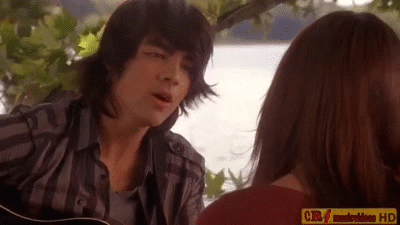 "High School Musical" got a third installment on the big screen, and so should "Camp Rock"! Joe and Demi Lovato have even said they would do another film, of course if it was a bit more mature, which we are TOTALLY here for.
8. We want more music videos
Each one was better than the next. From "Year 3000" to "Lovebug" and even "Pom Poms", each music video was a gem and became iconic. We could definitely use some more of those.
   9. We need to hear "A Little Bit Longer" played live again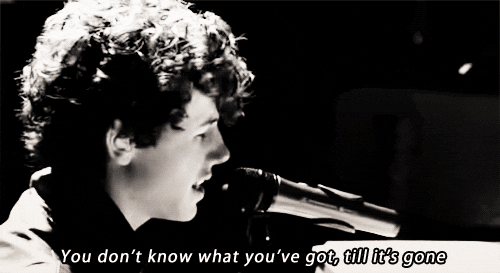 Nick's song he wrote about battling his diabetes struck a chord with all of us. There was an entire section of the concert dedicated to it, and it was beautiful and perfect (and so dramatic in such a great way). I need to see him back on that piano singing that gorgeous song.
   10. One 3-D Concert movie wasn't enough
These other "3-D Concert" movies don't even come NEAR this one (I'm looking at you Justin Bieber). So in order to have another 3-D Concert movie, we need another concert sooooo let's get on it!
   11. Big Rob needs to also make a comeback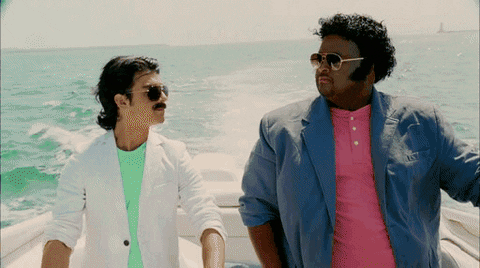 It wouldn't be the original Jonas Brothers without Big Rob! "Burnin' Up" would most definitely NOT be the same if he wasn't there to do his amazing rap.
   12. They're all grown up, so their music will be, too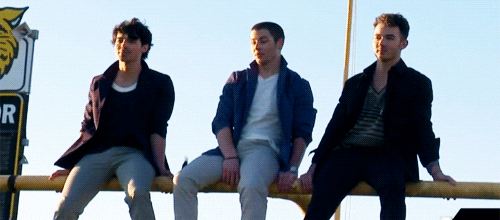 Have you seen Nick lately? Even Joe in DNCE? Their songs are more mature, they're more mature, so their music would be, too! New songs aren't even a necessity, just give us the old stuff with a new twist.
  13. Kevin
The oldest Jonas is now a devoted father of two. Come on Kev, show your Alena and Valentina that Dad's still got it!
  14. Joe
He's been killing it in DNCE as their lead singer, but before that he was killing it as the lead singer for the Jonas Brothers! Go back to your roots my dude, even if it's just for a little while.
  15. Nick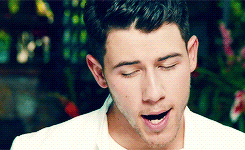 His solo career has taken off, and he has become so successful with his music and movies, but he needs to remember where he got his start! I love you Nick, but you were the reason the JoBros even got discovered AND why they broke up. Do us all a solid, and give us this reunion.